A Very Typical Family
All families are messy. Some are disasters.
Natalie Walker is the reason her older brother and sister went to prison over 15 years ago. She fled California shortly after that fateful night and hasn't spoken to anyone in her family since. Now, on the same day her boyfriend steals her dream job out from under her, Natalie receives a letter from a lawyer saying her estranged mother has died and left the family's historic Santa Cruz house to her. Sort of. The only way for Natalie and her siblings to inherit is for all three adult children to come back and claim it—together.
Natalie drives cross-country to Santa Cruz with her willful cat in tow expecting to sign some papers, see siblings Lynn and Jake briefly, and get back to sorting out her life in Boston. But Jake, now an award-winning ornithologist, is missing. And Lynn, working as an undertaker in New York City, shows up with a teenage son. While Natalie and her nephew look for Jake—meeting a very handsome marine biologist who immediately captures her heart—she unpacks the guilt she has held onto for so many years, wondering how (or if) she can salvage a relationship with her siblings after all this time.
Written with delightfully dark humor and characters you can't help but cheer for, A Very Typical Family is an uplifting family drama that will have you reveling in the power of second chances.
"I couldn't put it down. Engrossing, satisfying. The minute I turned the last page I messaged three friends to tell them they had to grab it." —KJ Dell'Antonia, New York Times bestselling author of Reese's Book Club pick The Chicken Sisters
About the author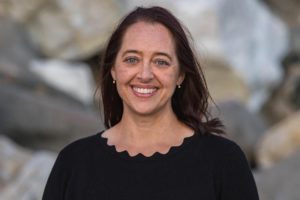 Sierra Godfrey is the author of A Very Typical Family and The Second Chance Hotel (Sourcebooks). She was born in Santa Cruz, California and has lived many places, including Santorini, Greece. She loves hiking, watching soothing British farmland shows, and thinking of stories about messy families. She lives in the San Francisco Bay Area with her family, which includes a dog, two cats, and a turtle, all of which seemed like a good idea at the time.
---