Anatomy of a Misfit
by Andrea Portes
October 13 – 28, 2014
From bestselling adult novelist Andrea Portes comes her Young Adult debut: ANATOMY OF A MISFIT , an emotionally resonant story that Publishers Weekly raves is "instantly endearing" with a "highly memorable heroine" and voice.
Anika is the third most popular girl in her high school–despite feeling she doesn't fit in with the popular crowd in her small Nebraskan town. To maintain her social status, Anika does whatever Becky Vilhauser (first most popular girl in school) tells her to do. But when loner Logan McDonough returns from summer vacation hotter, and more mysterious than ever, Anika has a hard time staying away–even when Becky forbids her to date him. Anika's glimpse into Logan's troubled home life only draws her closer, but despite her blossoming feelings, Anika breaks up with him. In an emotionally devastating ending (*spoiler alert*), Logan's father's violent abuse turns deadly. He kills Logan, Logan's mother, and then himself, leaving Anika in the wake of tragedy. The novel concludes with Anika's revelation that we have only one chance to be true to ourselves, and nothing is more important than listening to your own heart.ANATOMY OF A MISFIT is based on Andrea Portes' real-life experiences as a teenager. She was profiled as a Face of Courage in September 2014 for Moms Demand Action, the group lobbying for gun sense reform.Please note: Contains adult themes and language. Read Less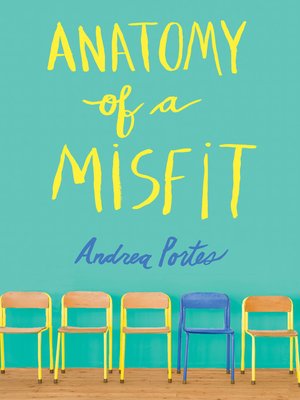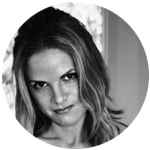 Meet Andrea Portes
Andrea Portes is the bestselling novelist of the critically lauded adult novel, Hick. The book was her debut and has since been made into a feature film starring Chloë Grace Moretz, Alec Baldwin, Blake Lively, Eddie Redmayne, and Juliette Lewis. Bury This, her second novel, was published in January 2014 by Soft Skull Press. Anatomy of a Misfit is her third novel, and her first for young adult readers.
Read More
Andrea grew up shuffled around between such disparate locales as Nebraska, Brasília, Texas, Rio de Janiero, Baltimore, North Dakota, California, Wisconsin, and North Carolina. Finally, Andrea was granted relief from this nomadic existence when she was accepted to Bryn Mawr College, where she attended on full scholarship and later graduated cum laude, with a major in English literature. She then earned her Masters in Fine Arts degree from UC San Diego.
After her relentless education, Andrea moved to the neighborhood of Echo Park in Los Angeles, where she spent years mostly getting into trouble. It was in this period of vague nothingness that Andrea penned her debut novel, in longhand in three notebooks. Currently, she lives in the neighborhood of Los Feliz, in Los Angeles.Read Less
Follow Andrea