Eyes on You
by Kate White
June 9 – 23, 2015
A rising media star must battle a diabolical enemy in this riveting tale of psychological suspense from Kate White, the New York Times bestselling author of The Sixes and Hush.After a painful divorce and losing her on-air job two years ago, Robin Trainer has fought hard to regain her career. Now, as the popular cohost of a nightly entertainment show and the author of a hot new bestseller, she's being dubbed a media double threat. In a business full of rivals eager to see you fail, making a comeback was tough, and Robin isn't about to do anything that could jeopardize her newfound success.
But suddenly things begin going wrong. A few small but nasty incidents shake her confidence: a vicious note tucked into her purse at her book signing; the photo on her book jacket slashed in her office; a doll that looks just like her—but with its eyes gouged out—left on her desk chair. Soon the meanness turns threatening. Someone has eyes on Robin, an adversary with a dark agenda who wants to hurt her and see her fall, and the clues point to someone she works with every day. As she frantically tries to put the pieces together and unmask an enemy hiding in the shadows all too close to her, it becomes terrifyingly clear that the person responsible isn't going to stop until Robin loses everything that matters to her . . . including her life. In this nail-biting thriller full of stunning twists, Kate White takes you behind the scenes of the glamorous, high-intensity world of television and ratchets up the suspense, page by page, to the shocking end. Read Less
Find in a Library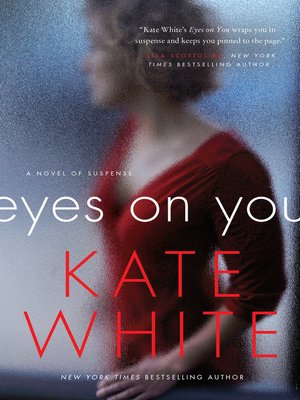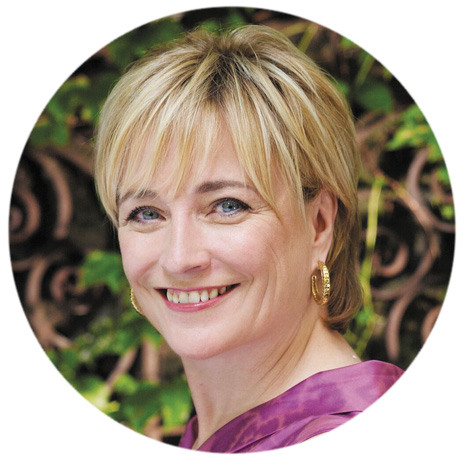 Meet Kate White
Kate White, the former editor in chief of Cosmopolitan magazine, is the New York Times bestselling author of the stand-alone novels Hush, The Sixes, and Eyes on You, as well as the Bailey Weggins mystery series. She is editor of The Mystery Writers of America Cookbook. She is also the author of popular career books for women, including I Shouldn't Be Telling You This: How to Ask for the Money, Snag the Promotion, and Create the Career You Deserve. You can contact her or learn more about her at katewhite.com.
Follow Kate