Shakespeare Saved My Life
by Laura Bates
March 17 – 31, 2015
While He Was Breaking Out of Prison, She Was Trying to Break In.
Shakespeare professor and prison volunteer Laura Bates thought she had seen it all. That is, until she decided to teach Shakespeare in a place the bard had never been before — supermax solitary confinement.
In this unwelcoming place, surrounded by inmates known as the worst of the worst, is Larry Newton. A convicted murderer with several escape attempts under his belt and a brilliantly agile mind on his shoulders, Larry was trying to break out of prison at the same time Laura was fighting to get her program started behind bars.Thus begins the most unlikely of friendships, one bonded by Shakespeare and lasting years—a friendship that, in the end, would save more than one life. Read Less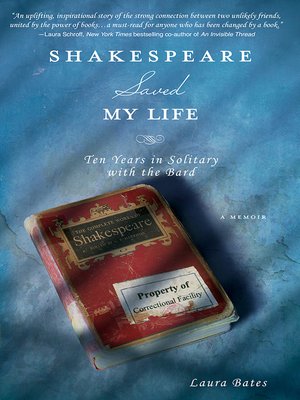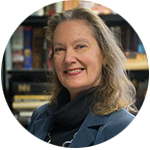 Meet Laura Bates
Laura Bates has a Ph.D. from the University of Chicago in Comparative Literature, with a focus on Shakespeare studies. She is Professor of English at Indiana State University, where she teaches undergraduate and graduate courses on Shakespeare.
Read More
For more than twenty-five years she has also taught in prison. She created the world's first Shakespeare program in supermax—the long-term solitary confinement unit. Her work has been featured in local and national media, including two segments on MSNBC-TV's Lock Up. She is the author of "Shakespeare Saved My Life:" Ten Years in Solitary with the Bard (Sourcebooks, 2013).Read Less
Follow Laura