The Hundred Lies of Lizzie Lovett
by Chelsea Sedoti
October 12th – 26th, 2017
Hawthorn wasn't trying to insert herself into a missing person's investigation. Or maybe she was. But that's only because Lizzie Lovett's disappearance is the one fascinating mystery their sleepy town has ever had. Bad things don't happen to popular girls like Lizzie Lovett, and Hawthorn is convinced she'll turn up at any moment-which means the time for speculation is now.
So Hawthorn comes up with her own theory for Lizzie's disappearance. A theory way too absurd to take seriously…at first. The more Hawthorn talks, the more she believes. And what better way to collect evidence than to immerse herself in Lizzie's life? Like getting a job at the diner where Lizzie worked and hanging out with Lizzie's boyfriend. After all, it's not as if he killed her-or did he?

Told with a unique voice that is both hilarious and heart-wrenching, Hawthorn's quest for proof may uncover the greatest truth is within herself. Read Less
Exclusive OverDrive Interview with Chelsea Sedoti
On this special Big Library Read episode of the Professional Book Nerds podcast, Adam welcomes back author Chelsea Sedoti to the show. Chelsea shares the real life stories that built the story in The Hundred Lies of Lizzie Lovett, how falling down a rabbit hole on the internet can be both a blessing and a curse and why she feels readers of all ages love going back to the Young Adult genre.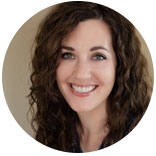 Chelsea Sedoti
Chelsea Sedoti fell in love with writing at a young age after discovering that making up stories was more fun than doing her school work (her teachers didn't always appreciate this). In an effort to avoid getting a "real" job, Chelsea explored careers as a balloon twister, filmmaker, and paranormal investigator.
Read More
Eventually she realized that her true passion is writing about flawed teenagers who are also afraid of growing up. When she's not at the computer, Chelsea spends her time exploring abandoned buildings, eating junk food at roadside diners, and trying to befriend every animal in the world. She lives in Las Vegas, Nevada where she avoids casinos, but loves roaming the Mojave Desert. Chelsea is the author of The Hundred Lies of Lizzie Lovett. Her next novel, As You Wish, will be published in January 2018. To read more about her adventures, visit chelseasedoti.com.Read Less
---